Dennis Farms Maple Products
Dennis Farms make Pure Maple Syrup along with a uniquely delicious line of premium maple syrup products: Maple Coated Nuts (7 Varieties), Maple Sugar, Maple Cream in Traditional Maple, Cinnamon, Raspberry and Orange flavors, Pure Mape Candy(not a blend), Maple Mustard,and Maple Cotton Candy
We also carry Apple Butter,Pumpkin Butter and a line of Jellies/Jams including Hot Pepper Jelly
Dennis Farms Can make custom gift boxes of baskets - email your product selection and we will give a price to quote.
Dennis Farms offers fundraising for your organization.
Dennis Farms Maple Syrup Products are available through our Online Store, many natural foods retailers and at the many festivals we attend.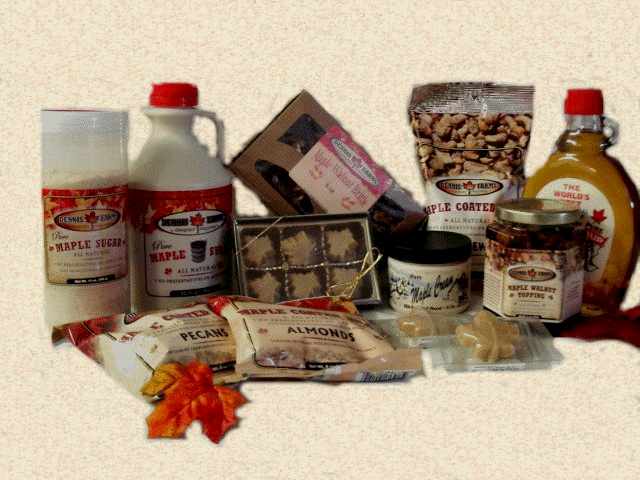 Contact us at:
Phone: 814-374-4472
Email: kevin@dennisfarmsmaple.com